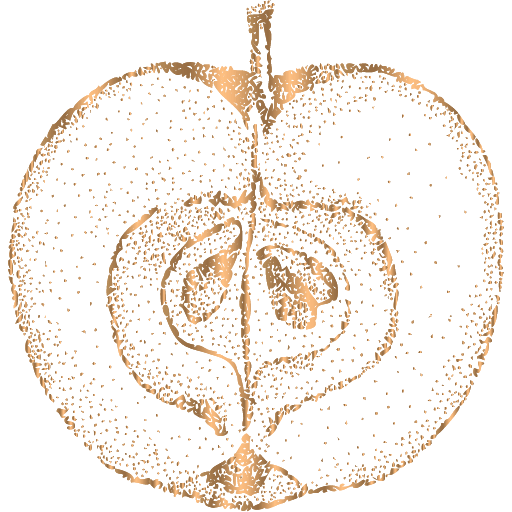 Cydrownia Przy Sadzie is a small craft cider production workshop. It has been created and owned by Iwona Rybacka as the fruit of her love for nature, orchard and apple trees as well as good alcoholic beverages and for people.
Ciders from the Cydrownia Przy Sadzie are made in Pomerania, in the Lower Vistula Valley, in Świerkocin near Grudziądz. Here grow and bear fruit family orchards, from which the cider is made. Gospodarstwo Sadownicze Rybaccy (Rybaccy Orchard Farm) has several generations of tradition.
"Over the years, a lot has changed in our orchard, but our respect for nature has remained unchanged and allows us to reap the delicious fruits of our labor. The orchard is our way of life, a place to love".
Check where you can buy our unique cider.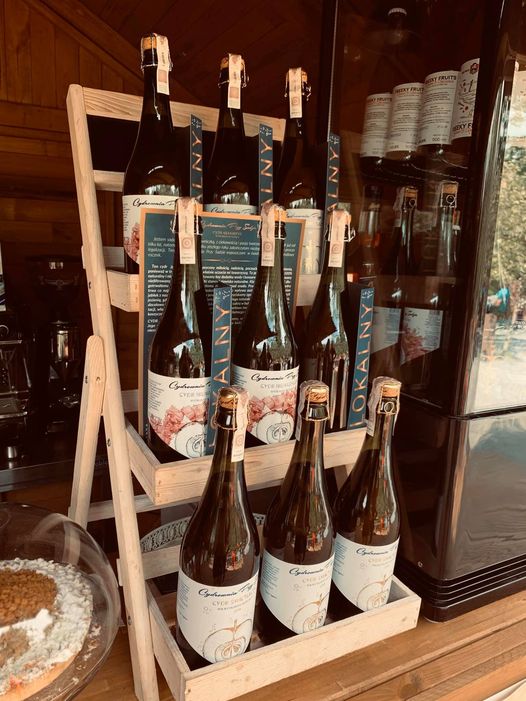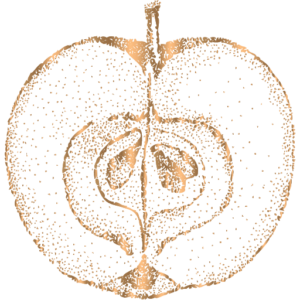 NEWS, DISCOUNTS & PROMOTIONS

Anna Pączka
"Iwona's cider is fresh and light. I associate it with feasting in the garden, sinking into conversations about nothing. I love its dryness. I never liked cider before but since I tried the Cydr Aksamitny, I started to like cider – but only this one – I do not buy any other."

Kasia Biernat
"I love enjoying the taste of chilled cider on hot days… I find in it the passion and perseverance with which Iwona made her dream a reality. Thank you."

Maciej Nowicki
journalist, Ferment. Wine magazine / Winicjatywa
"Distinctly dry, with delicate, very clean aromas of apple, apple skin and a touch of seed. Light effervescence, good acidity, a solid portion of refreshment plus attention to label and closure quality add up to a really successful debut."

Przemysław Ignaszewski
Vegenerat Biegowy
"Cider is a great cooking companion for me. With its depth and dryness, I can bring out the best in my dishes. It refreshes perfectly, stimulates the senses and turns up the taste buds. Every culinary composition with cider makes the tasters sing with delight. Although I am a great enthusiast of heavy red wines, cider surpassed them with its unique taste. I highly recommend it to everyone. And if you decide on cider, the only choice is the Cydrownia Przy Sadzie.."

Mariola Nowakowska
Owner of the restaurant Zakorkowani Wine Bistro, sommelier
"Iwona has her own unique style and I am sure that she will continue to surprise and charms us with her ciders. Her ciders have an intense flavor and at the same time are delicate. They go well with different types of dishes, but are also perfect as an aperitif. My favorite one is the Cydr Aksamitny. Aromas and minerality give it an elegant, nuanced character. It hits the palate without any residual sweetness and at the same time refreshes with velvety and balanced acidity. It makes you want more! It is incredibly interesting with many layers of delicious flavors that you discover with every sip. The apple dances tango with the quince."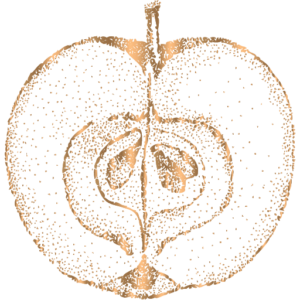 She loves watching the natural cycle of apple trees, how beautifully and softly they transition into the next season and phase of fruit development. What she likes about this work is its seasonality and how the trees surrender to nature.
What are the apple trees humming about on our blog? Step into our world – you will love it!
Visit us
Świerkocin 1B
86-302 Świerkocin, Poland
We are open Mon. – Sat. 8AM to 5PM